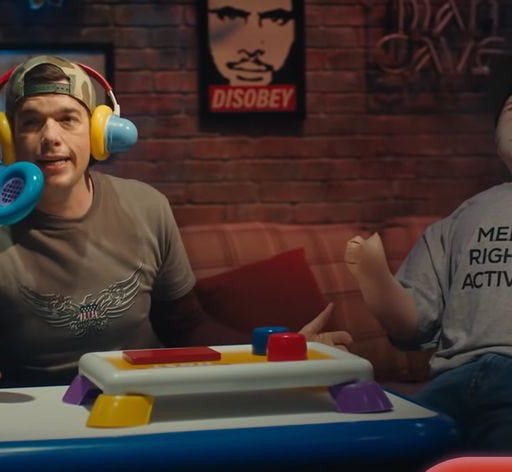 Mar 23, 2022 • 26M
Radio Fixate - Vol. 1
Shaking things up a little! Hyperfixate's audio companion featuring gaps in knowledge, things read or listened to, and feelings about doing things.
Writer-comedian Ariane Anindita takes you through whatever pop culture artefact, hot celebrity, or meditations on media has hijacked her brain every other Wednesday. Shaking things up a little, more of an experiment than a podcast.
Welcome to
Hyperfixate!
This is a weekly to every other week-ly newsletter which now includes an audio companion! Sign up
here
. Support me and this newsletter
here
.
What's that? Audio? That you can play? In your Inbox? Or the Substack App? This is the first-ever episode of something I'm calling Radio Fixate: an audio companion to everyone's favourite middling newsletter on pop culture and media consumption! We're mixing it up a little as Hyperfixate transitions into an every-other-Wednesday newsletter instead of an every Wednesday newsletter. Classic Ari! Dialing it back by doing too much! Anyway, I've missed doing podcast-y bits. Hope you enjoy it.
Radio Fixate Vol. 1
:
Gaps in Knowledge - inspired by an episode of How I Met Your Mother

Welcome to Our Show's latest episode, an interview with Jake Johnson

MUSIC - which you can find in the playlist below!:
This article on Caroline Calloway's last hurrah in New York,

Get Rich or Lie Trying by Symeon Brown,

planning on rewatching Sydney White and She's the Man — inspired by my friends to embark on an Amanda Bynes renaissance.

Oscar in Brown:
Andrew and Matthew in Brown Velvet:
Small promo tidbit: I was on Is Paul Dano OK? last week to talk about Christopher Peditto's Light and the Sufferer, a film where Paul Dano does euphoria in Josh Safdie's New York. I had a brilliant time. And no, Paul Dano was not okay in that film. He offered a crackpipe to a CGI sphinx! Thank you to Daryl and Matt for having me on :)
Have a lovely rest of the week! Let me know what you think of this!